RM2000TŪ Dry Lubrication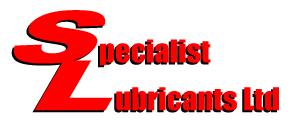 RM2000TŪ helps you save more than 50% of what you are spending on wet lubrication,
Once you start using RM2000TŪ system you will reach a smooth loss free production, RM2000TŪ provide YOU with many technical benefits:
Perfectly clean conveyors
Dry floors
Obstructive to bacterial growth
Eliminates soggy bottom
Reduce waste packages giving 8% saving in production
Food graded and will not mix with juice and milk
Contains PTFE to expel the spilled product from the chain
RM2000TŪ is recommended by TETRA PAKŪ for use on all downstream equipment and all types of conveyor chains.
RM2000TŪ is the only lubricant recommended and supplied by Hartness International for use on the Dynac and Helix accumulators.
RM2000TŪ is the only lubricant approved by Tetra RecartŪ for use on the package line.
RM2000TŪ has been tested and proven not to affect the package or its contents even after passing through the retort process.
Almotek is providing sales, installation, maintenance, and after sales support in Middle East, North Africa, Turkey, India, and Pakistan, Contact us for saving up to 50% of what you are spending right now!!